Industrial

Hotels

Automotive & Petroleum

Leisure

Education

Retail Warehouses

Residential

Power Stations

Healthcare

Automotive & Petroleum
Centred on alternative & specialist real estate
Alternative Income REIT PLC invests in and actively manages a resilient and diversified portfolio of high-quality UK commercial property assets let on long leases, to a wide range of strong tenant covenants.
The portfolio has a strategic bias towards alternative and specialist real estate sectors to capitalise on the attractive value and capital preservation qualities these sectors tend to offer.
The Company is fully invested, with exemplary rent collection and occupier retention records.
Portfolio by sector
Gross passing rental income (£m)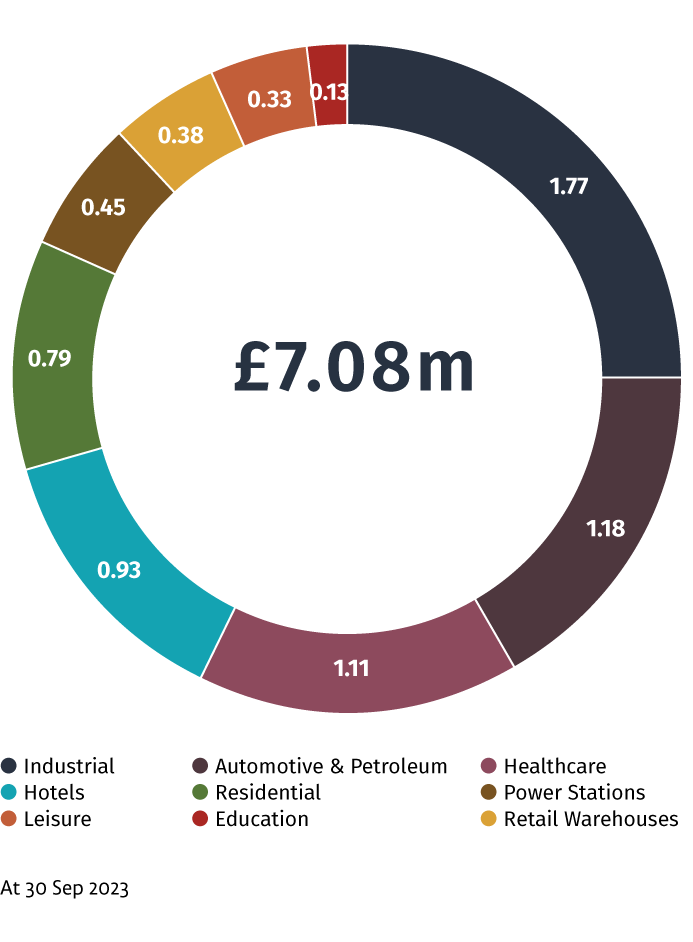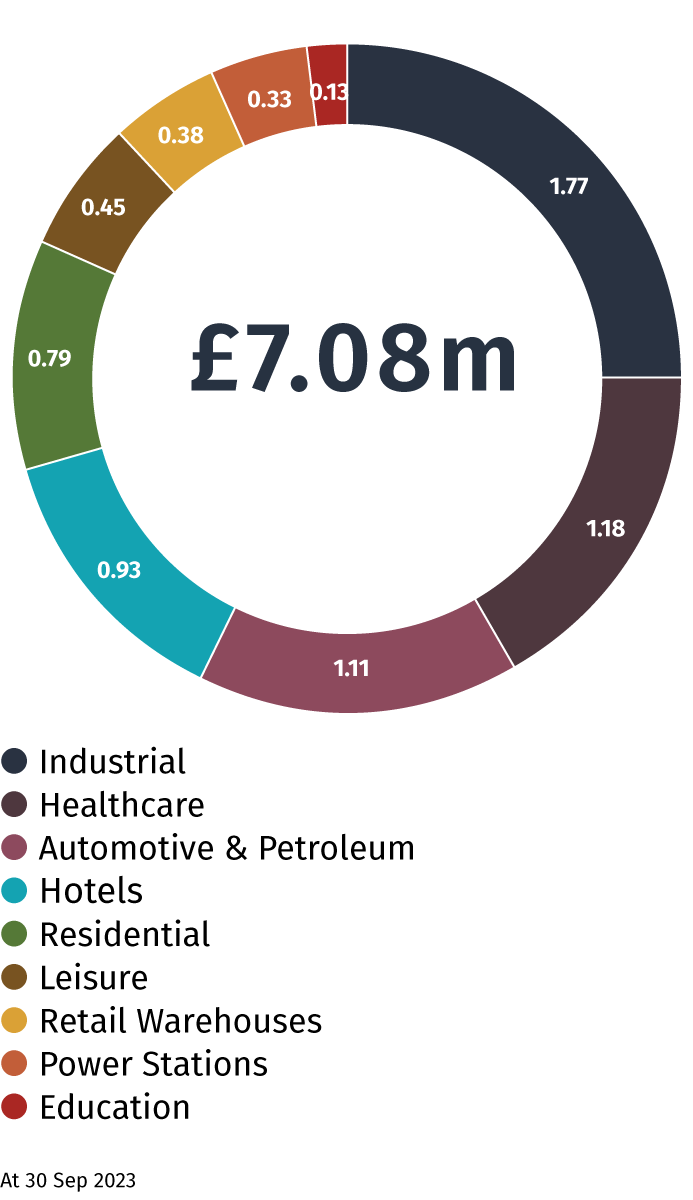 Portfolio by region
Gross passing rental income (£m)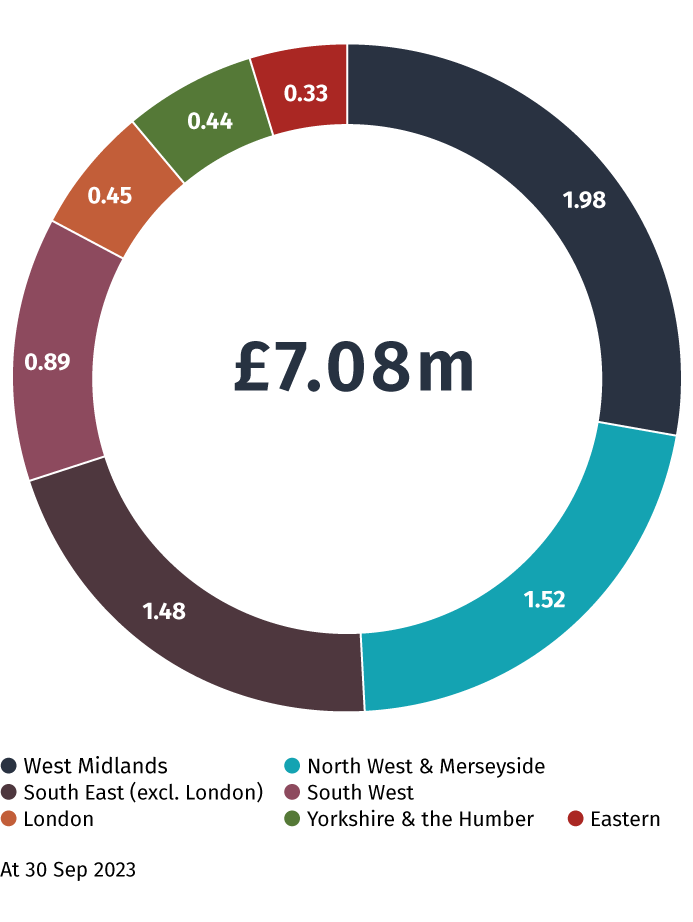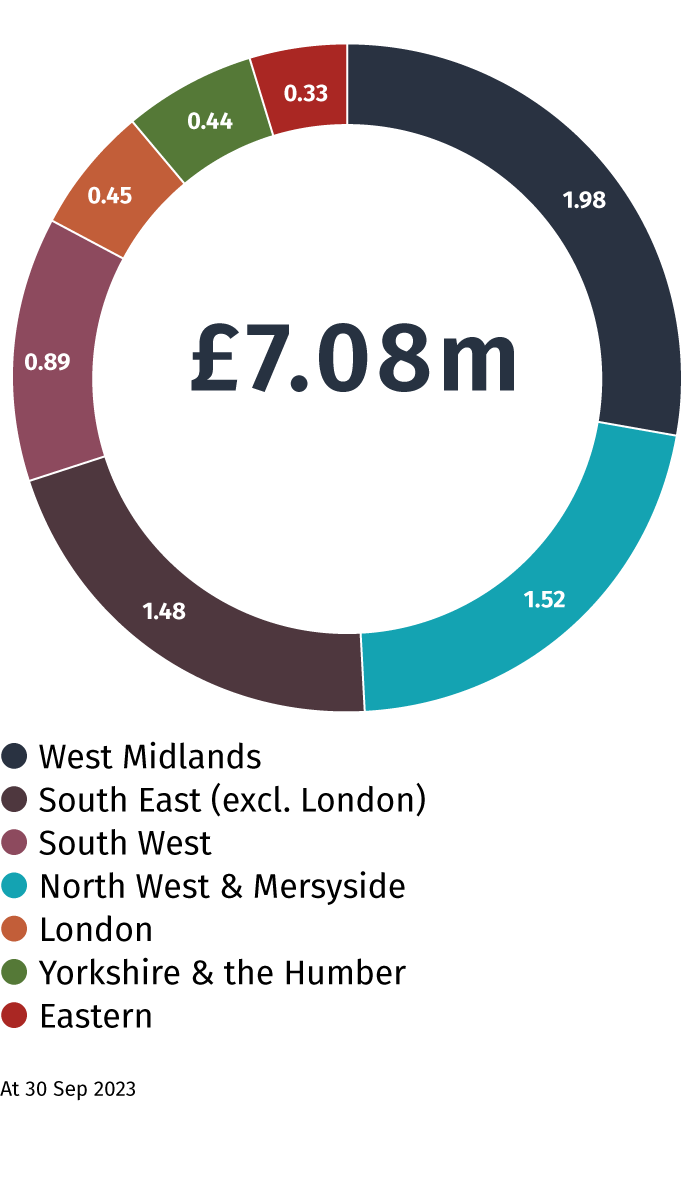 Sector summary by portfolio value
At 30 June 2023
Top 10 tenants by income
At 30 June 2023